Can't-Wait Wednesday is a weekly meme hosted by Wishful Endings. The aim of the post is to select a book, usually upcoming, that you can't wait to read and discuss it.
I have a huge list of books under my "Upcoming Releases" shelf on GoodReads and it always has a "Can't Wait" scenario with some of the books. The first book I've selected is Renegades by Marissa Meyer.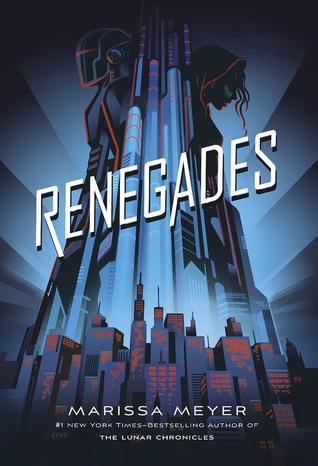 I have read most books by Marissa Meyer, namely The Lunar Chronicles, and Heartless. When I read Heartless, I quickly became a huge fan. Meyer had a unique way of writing retellings and I actually enjoyed them. When it was announced that Meyer was taking on a super hero/villians and powers type of novel, I couldn't be more happier. I love novels and stories that involves superheroes and powers. If Meyer was going to write one, I knew it was going to be good. You can be sure that I'll be pre-ordering this book and waiting for it by the mailbox.