It's the SPOOKIEST Time of the Year!
Before I begin with this announcement, I do understand it is only September. Halloween isn't until next month. However, with this event planned, we need to spread the word! The event is being hosted by bloggers in the New Bloggers Discord Group and we are all excited for this event!  The original event announcement was announced by Clo at Book Dragons 247 and now I'm spreading the word!
What Is It?
Blogoween is an event where Book Bloggers can celebrate Halloween by posting daily prompts handed out by our many hosts. Yes, I am one of them and the prompts I have planned are going to be fun! Each day, a prompt will be released and it will be up to you to follow! Most of the prompts will be Halloween related, but there will be so Autumn related prompts as well. Yes, when I say everyday, I mean all 31 Days of Halloween.
Note: You do not have to follow all prompts. If there is a day where a prompt doesn't interest you, you can create your own, or even add in a spooky twist to the provided prompts.
How Do I Take Part?
First, thank you for joining! We're glad to have you participate! Since you want to join, we ask to fill out our form here. The hosts would like to follow and blog hop all participants. We also ask for you to post a "Sign-Up Post" about the event with the information you answered on the form. It helps spread the word and get even more participants and don't forget to link back to the original post!
Levels!
There will be three different levels for this event, and you can only choose one. Here are the three levels to choose from:
Level 1: 13 Days of Blogoween
Pick any 13 days to Post.
Posts Don't Have to be Consecutive.
You Don't Have to Post on Halloween.
Level 2: 24th – 31st
Must Post on the 24th of October through 31st of October.

It is a Total of 7 Posts.

Posts Must be Consecutive.
You Must Post on Halloween!
You Cannot Change this Level.
Level 3: All 31 Days
You Must Post on All 31 Days!
If You Join this Level and Change Your Mind, You Can Switch to Level 1: 13 Days of Blogoween.
What Can I Post?
Almost anything! The event is pretty much open, but here is a reminder on what posts are acceptable for Blogoween:
Types of Posts
Reviews
Discussions
Lists
Tags
All of these kinds of posts will count for the event! Also, be creative with your posts and have fun!
The Hosts of Blogoween!
🎃 1st Week 🎃
Anthony @ Keep Reading Forward: Mon 1st – Wed 3rd
Kaleena @ Reader Voracious: Thu 4th – Sun 7th

🦇 2nd Week 🦇
Camilla @ Reader In The Attic: Mon 8th – Wed 10th
Lauren @ Northern Plunder: Thu 11th – Sun 14th
👻 3rd Week 👻
Jamsu @ jamsudreams: Mon 15th – Wed 17th
Anna @ The Bursting Bookshelf:  Thu 18th – Sun 21st
💀 4th Week 💀
Sam @ Fictionally Sam: Mon 22nd – Wed 24th
Soph @ Bookwyrming Thoughts: Thu 25th – Sun 28th
 🕷️ 5th Week 🕷️
Clo @ Book Dragons: Mon 29th – Wed 31st
Before You Go….
There will be a couple of more posts published this month with more information such as the official list of prompts and how using the prompts will work. I will also be posting my "Sign-Up Post" in the near future as well. We're really excited for this event and we hope you can join us for the holiday celebration!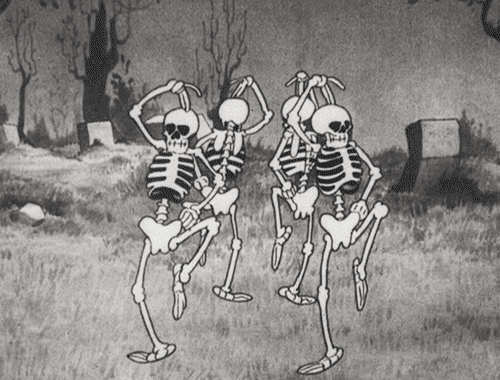 Watercolor Credit: FreePik